I guess no introduction is need for this one.
Took it out this morning and only set the time for the first couple of pics: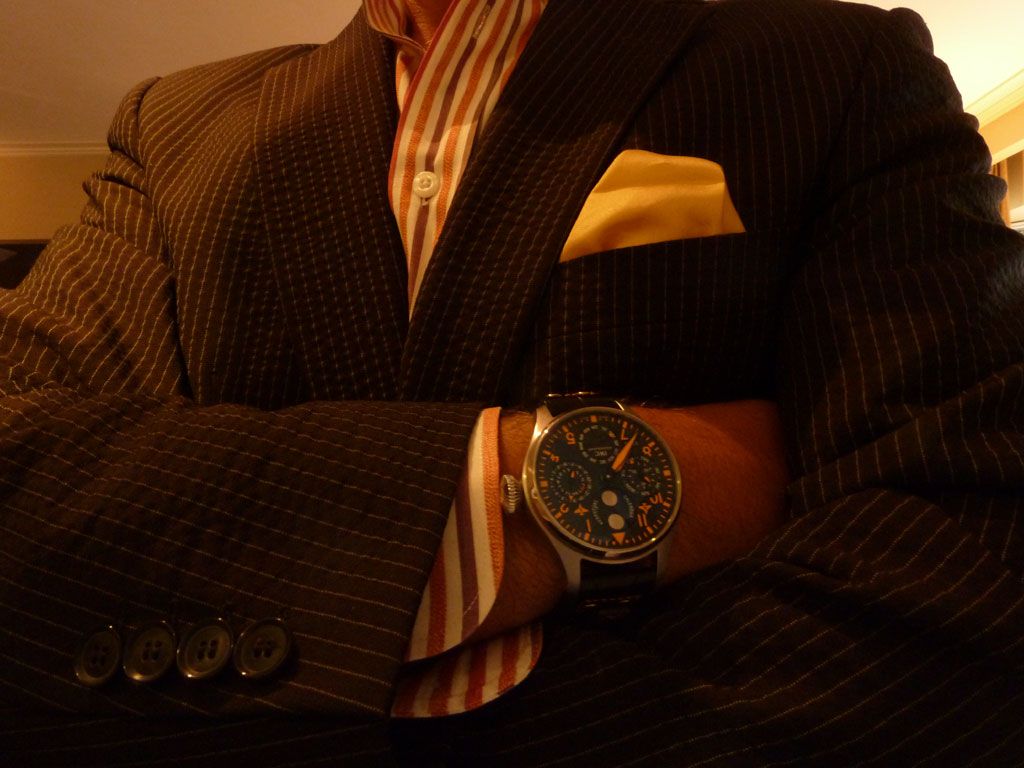 I had a chance to do some fine tuning before leaving to the office: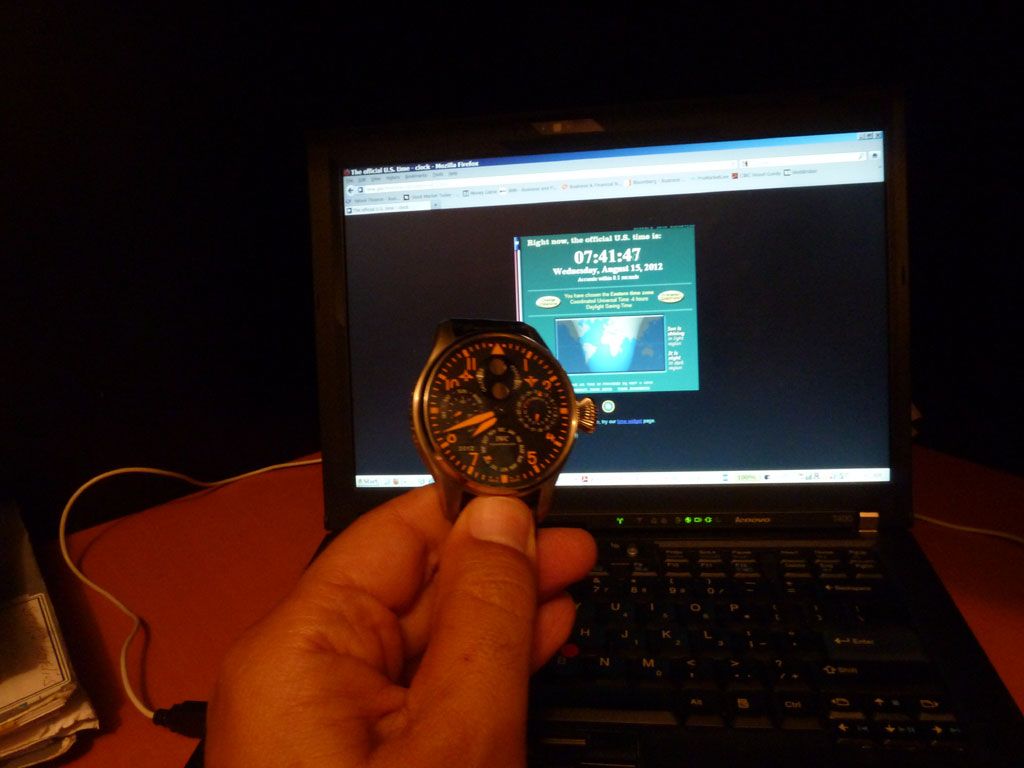 At my desk: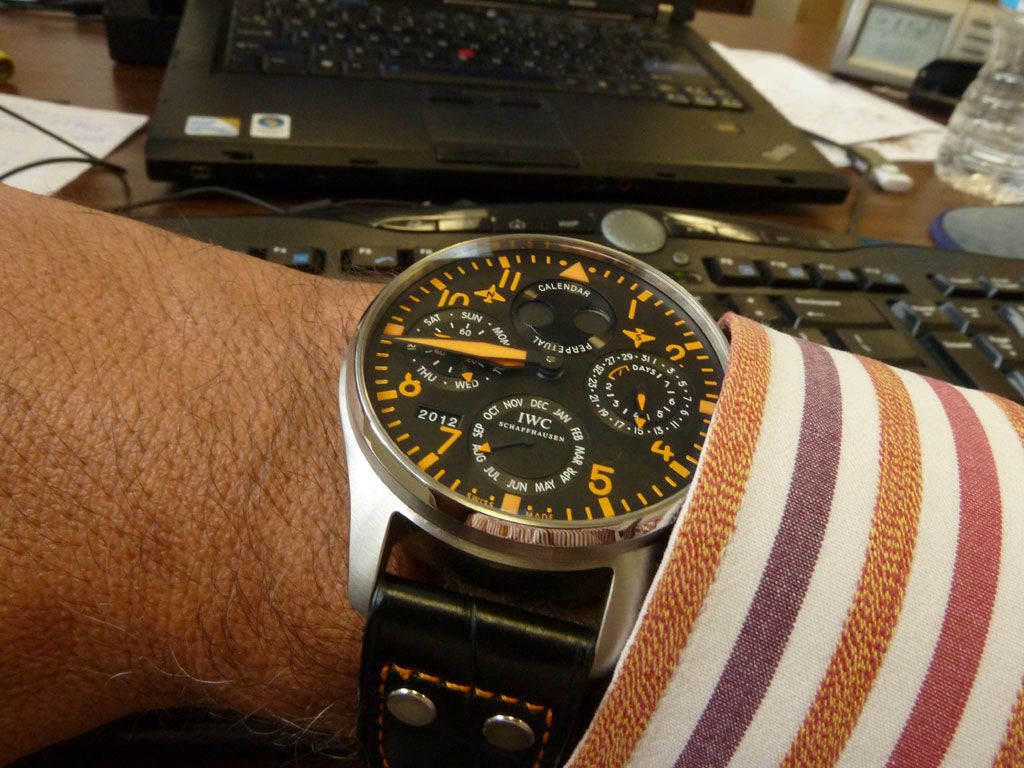 Our new kitchen furniture, what do you think with the matching dial????!!!!!! LOL
I was out for lunch with friends but I was wearing the only IWC (1 Channel, 1 Rolex, and 4 Panerai), LOL!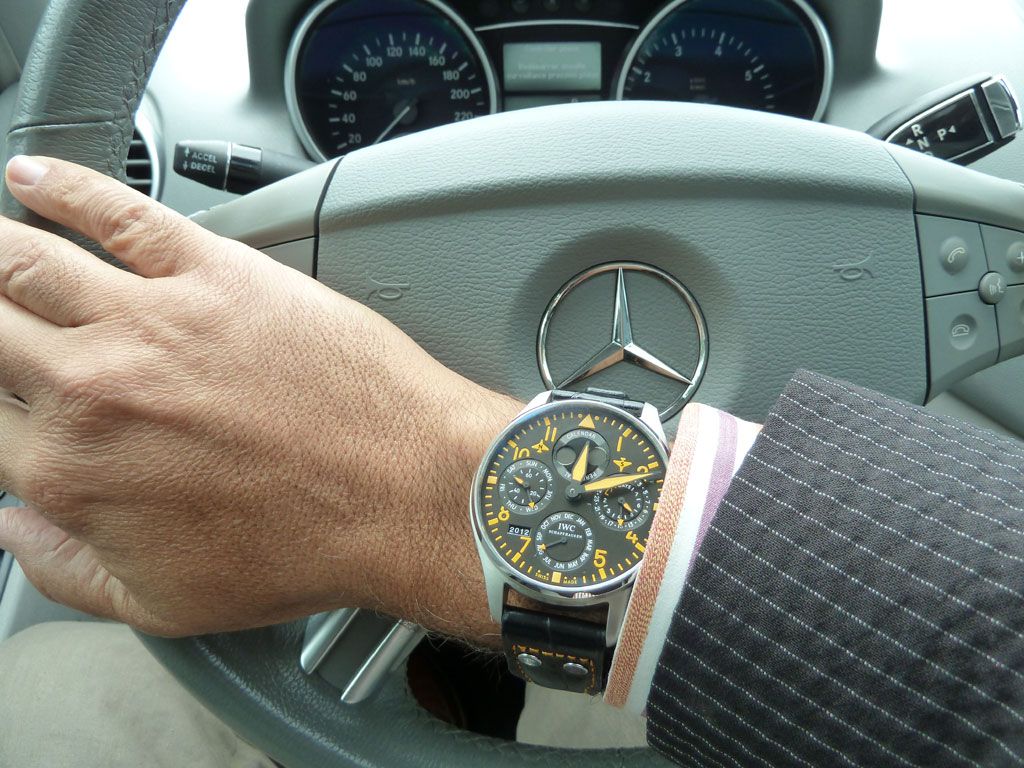 Not my car, on the way back to the office:
At home for an after-dinner espresso: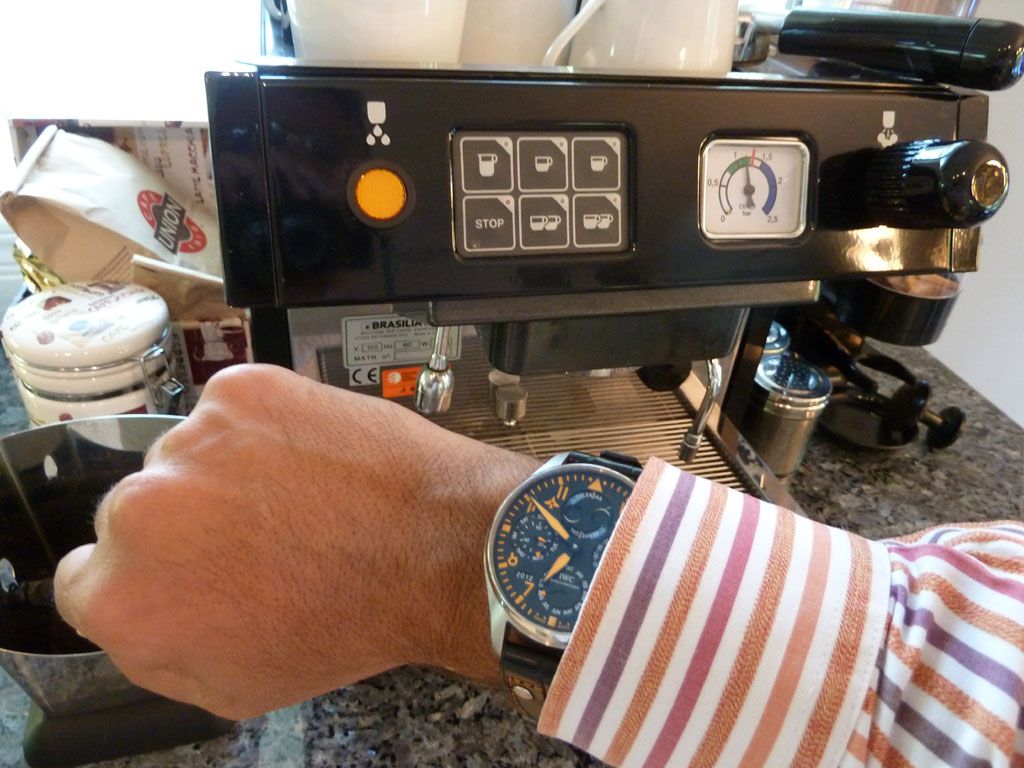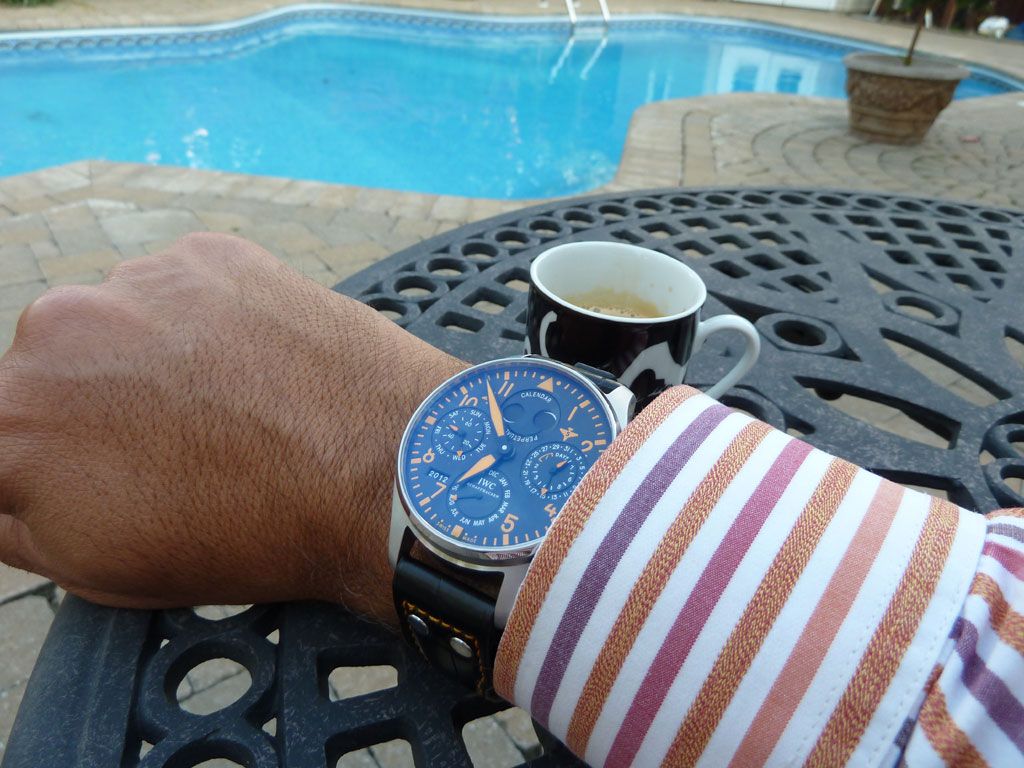 I love natural light for watch photos:
Thanks for looking!
PS. My "preview" is still not loading and showing, bummer!